WHEN IT COMES TO MAKING A FORTUNE…

Timing Is Everything
Now is the BEST time to claim a stake in America's most promising new businesses before they go mainstream.
Now is the BEST time to initiate a Starting Lineup Portfolio that could hand you 1,000%+ gains before the year is out.
Hi, it's Shah again.
Thank you for watching my presentation.
Before today…
YOU LIKELY NEVER KNEW that you could buy pre-IPO rights (or warrants) on 500+ companies actively looking to go pubic right now.
YOU LIKELY NEVER KNEW that these warrants only cost a few bucks apiece on average.
YOU LIKELY NEVER KNEW that you could invest as little as $100 in these warrants and potentially make 10, 20, or even 50 times your money in a matter of months.
As one of the largest online legal counsels in the country now admits, "The possible gains warrants offer are LARGER than stocks."
A former investment banker goes even further saying that "warrants are the secret to seeing life-changing returns."
And you know what? These guys are absolutely right.
For decades, warrants were reserved for the wealthiest and most connected investors in the world – guys like Warren Buffett, John Paulson, George Soros, and others.
But it's for this very reason I started Gunslingers Trading Alliance.
Every American has the right to invest in America's most innovative companies before their public debuts...
And to see pre-IPO-sized gains on those companies without having to risk more than $100 at a time.
Look at what's happened recently:
Lion Electric's warrants have produced peak gains of 1,583% in 11 weeks.
Alfi's warrants have gone up as much as 3,197% in two months.
And Cerevel Therapeutics' warrants just went up by 350% – literally OVERNIGHT.
These gains are happening right now – at this very moment…
And I believe we're only going to see more of these types of gains in the very near future.
America's Economy Is Transforming at a Rapid Click
MILLIONS of new businesses are entering the market at a rate I haven't seen in decades:
Fintech companies
Cybersecurity firms
Custom homebuilders
Construction companies
Vegan, plant-based companies
Electric vehicle makers
Cargo airlines
Commercial airlines
Virtual reality businesses
Gaming stocks
According to the U.S. Business Formation Statistics (BFS), 4.35 million business applications were submitted in 2020 – a 74% increase from 2010.
This year, we're now on pace to see an unprecedented 5.44 million business applications.
I have no doubt in my mind that many of these businesses will try to go public this year.
Which means you now have more chances than ever to invest in what could be tomorrow's blue-chip giants before they go mainstream.
So I'll say this one last time…
If you've ever wanted the chance to see the kinds of gains that you've been robbed of for decades… this is your opportune moment.
When it comes to investing… TIMING Is Everything.
And right now, you have a window of opportunity that you may never see again.
My team and I have already put together a Starting Lineup Portfolio just for you.
This Portfolio Is Designed to Hand You 1,000%+ Gains before the Year Is Out
It is split into three sections:
SECTION I incudes details on five SPACs that are slated to take off in the coming months.
SECTION II includes details on five SPACS that are destined to plummet.
SECTION III includes details on a handful of warrants that I believe will produce epic gains in the coming months.
Like I said before, as a trader of 40+ years…
I know the options market better than maybe anyone else out there.
And I have a long history of using options to help others profit from stocks that move in BOTH directions. This is why…
Over 170,000 People Now Follow My Work
I'm one of the few people in our business who isn't afraid to get his hands dirty.
I know from experience that you can make just as much money from a falling stock as you can from a rising stock.
Remember, SPACs and warrants are financing tools.
SPACs find private businesses, take part ownership in those businesses, and bring them public.
Depending on the quality of those businesses, SPACs can either rise or fall.
It's no different with warrants…
Warrants are financial incentives that companies distribute in order to raise money.
Depending on the underlying stock, warrants can either skyrocket or plummet.
This is why it is CRITICAL that you know how to trade in BOTH directions.
And as someone who has made a career out of doing just that, I believe there is no better person to help you make money from these assets than me.
What I'm saying is…
If You Join Gunslingers Trading Alliance…

You'll Have a Shot at Making the Types of Gains You've Been Locked Out of for DECADES
The types of gains that people spend their entire lives trying to achieve but rarely ever do.
As MILLIONS of new businesses come online and others actively seek to raise cash in order to recuperate their losses from the COVID pandemic:
I believe we are going to see a HUGE UPTICK in the number of SPACs and warrants entering the market…
I also believe we're going to see a HUGE UPTICK in the number of investors who buy into SPACs and warrants…
All of which will lead to a HUGE UPTICK in the prices of both SPACs and warrants.
And I'm not the only one who thinks that.
The boneheads over at Forbes are now calling SPACs…
"Wall Street's [New] Money Trees."
Meanwhile, one of the most respected investigative reporters in North America says warrants…
"Should be on radar screens everywhere! And yet are terra incognito to most investors."
And just to be clear…
With Gunslingers Trading Alliance, I'm NOT "winging it."
This is NOT a guessing game. I'm treating every decision like it's a life or death situation.
With SPACs, my team and I read every S-1 statement.
We study the teams behind the best (and worst) SPACs.
We take a deep dive into the companies that those SPACs are partnering with:
We study the business models…
Analyze the financials…
Investigate the management teams, and much more.
When it comes to warrants, we do an even deeper dive:
We look at the expiration dates…
The average trading volume per day…
And the underlying companies behind those warrants.
Again, we don't shoot from the hip.
With Gunslingers Trading Alliance…
We track our targets… analyze our options… and execute with pinpoint precision.
This Is the ONLY Smart Way to Trade
Remember, SPACs and warrants are speculations.
They are often thinly traded.
They can be more volatile than stocks.
They can also go up (or down) by 5%, 10%, even 20% during a single day.
This is why every Gunslingers Trading Alliance recommendation will come with explicit "execution instructions."
This way, you'll always know EXACTLY how to set up your trading account for each trade.
And speaking of trades, here's a rundown of everything that's included in your membership:
52 GUNSLINGER RECOMMENDATIONS (WEEKLY)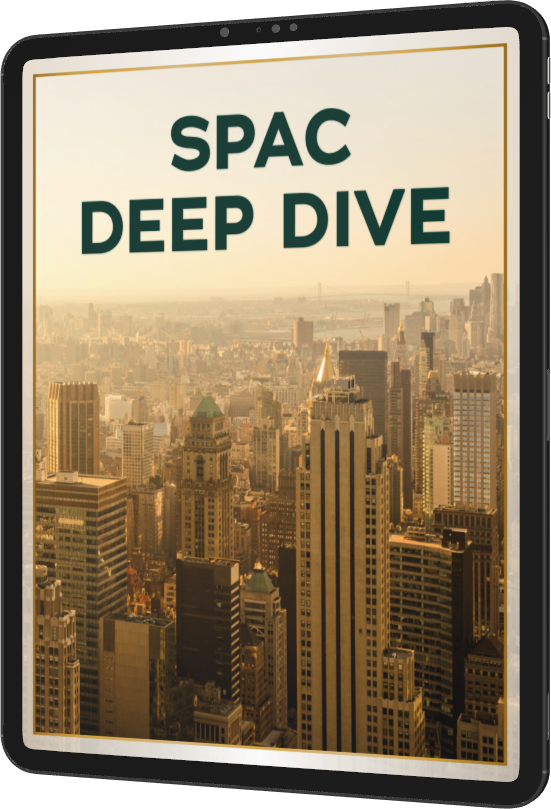 Every week, I'll be doing a deep dive into a particular SPAC and/or warrant that my team and I are paying particular attention to.
We can play it from all sides – opportunities will come from the warrants, pre-IPO SPACs, and even on rare occasions, a post-IPO company that a SPAC's recently brought public and is riding huge tailwinds.
With my research and analysis, I'll likely be telling you to do one of two things:
Buy the SPAC (or the warrants attached to that SPAC), or…
Short the SPAC through selling options (specifically, buying puts).
All you have to do is read my instructions and decide if you want to take action. Of course, with any type of investing, you must manage your risk.
Never invest more than you feel comfortable with. That's a golden rule for any type of investing.
Then, whenever it's time to exit a trade, I'll notify you so you know exactly when to cash out.
GUNSLINGER SELL ALERTS (TEXTS)
All the information you'll need for exiting your trade will be sent to you in a detailed Sell Alert notification. You'll get exact instructions for exiting the trade – including cashing out for maximum gains.
And to keep you always ready at a moment's notice…
I'll send you a Text Alert whenever it's time to take action.
As you've now seen, SPACs, and especially warrants, can move at lightning speed.
That's why if you decide to opt in for the Text Alert service, I'll send you a text message when it's time to make a move. All you have to do is click the link, which will take you to my easy, step-by-step instructions to get your trade done.
If you're ever confused, don't be.
My Gunslingers Master Class series will show you exactly how to maximize each and every trade.
GUNSLINGERS MASTER CLASS SERIES
Split into three separate videos, this master class series will provide you with everything you need to know BEFORE you start investing in SPACs and warrants. By the time you're finished, you'll be ready to trade like a PRO. I'll even teach you how to trade SPACs for income using arbitrage.
The point is you'll never be left on your own.
My team and I will be right there by your side – all day, EVERY DAY.
In fact, as a member of Gunslingers Trading Alliance, you can look forward to…
52 GUNSLINGER VIDEO UPDATES (WEEKLY)
Every week, I'll also be sending you a LIVE video update.
These video updates are meant to keep you abreast of any and all events that could impact our SPAC and/or warrant positions. We're talking about:
Potential merger announcements…
Voting outcomes on the initial business combination transactions…
Inflated valuations on SPACs…
Abnormal hedge fund trading…
New government regulations, etc.
All video updates will be sent to your inbox on the day of recording.
Within the next few weeks, I believe you'll know more about this highly secretive corner of the market than 99.999% of the rest of America.
You'll never fall behind either. To make sure of that, I'll be sending you…
52 GUNSLINGER PROGRESS REPORTS (WEEKLY)
These reports will be released every Friday, and they will outline every position in our Model Portfolio.
I'll use these progress reports as a way to make sure you are always one step ahead of the game.
I'll even connect you with a network of like-minded people by giving you…
UNLIMITED 24/7 ACCESS TO THE GUNSLINGERS TRADING ALLIANCE WEBSITE
Every video update, recommendation, progress report, special report, and master class series will be uploaded to a secure website that only YOU (my readers) will have exclusive access to.
Here, you can access every tool in my arsenal. You can watch and rewatch every update and learn of any new events taking place. Make no mistake…
The Action Will Be Fast and Furious
SPACs and warrants are speculative investments. I can't stress that enough.
They carry a lot of risk.
But they also give you the opportunity to see outsized gains, the likes of which you've never seen.
In fact, some recent warrants have gone up as much as 994%, 1,305%, 1,700%, 1,766%, 2,555%, and 2,839%.
$1,000 into each of these recent plays would have netted $117,000 in total profits.
Granted, these were peak gains. But even if you had captured a fraction of these gains, you'd still be laughing all the way to the bank.
With daily trading volume at a high of $14.7 billion, up from $10.9 billion in 2020…
This market is only just heating up, which means more opportunities for you to potentially make BIG money in the future.
To help you along the way…
I'll Even Connect You with the Smartest VIP Team in the Business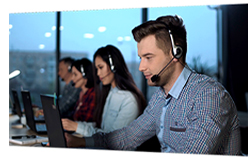 This way, whenever you have a question about your subscription, my group of highly knowledgeable VIP Concierge professionals will be standing by to assist you.
As you can tell, I'm extremely excited to be launching the Gunslingers Trading Alliance.
This project is years in the making.
The retail price for a one-year membership is $5,500.
But today, as a Charter Member, you won't pay anything close to that.
Instead, you'll be able to commit for just $2,150.
PLUS, I'm adding an additional BONUS year of membership at no charge.
That means if you choose to take me up on this exclusive offer…
You'll Get Two Years of Gunslingers Trading Alliance for $2,150.
Over the next 18 to 24 months, I believe we're going to see HUGE moves in the SPAC market…
And even bigger moves on the warrants that are attached to those SPACs.
The last thing I want is for you to miss out on this epic event.
That's why I'm offering you this tremendous deal.
If you ask me, everyone deserves the chance to profit from both SPACs and warrants.
I truly don't want YOU or ANYONE else to miss out.
And I don't want the cost of this service to hold you back either.
That's why today, I've slashed my price by 64%.
And I'll make it even easier to say yes with my one-of-a-kind performance guarantee.
100% Performance Guarantee
If you join me today, not only will you receive a HUGE 64% discount off the retail price...
Not only will you receive a BONUS year at no additional charge…
But if I can't identify a SPAC that partners with a unicorn over the next year…
I'LL GIVE YOU ANOTHER YEAR ON THE HOUSE.
Just so you know, unicorns are like the holy grail in this little corner of the investing world…
Partner with a unicorn, and you're most likely set for life.
And yes, unicorn deals are rare…
But you know what?
My team has already identified a bunch of unicorn deals in recent years, including a colleague of mine who took an early stake in DraftKings and now has a net worth of over $40 million.
So I'm very confident that we can identify more of these deals over the next 12 months.
And if I happen to fail, you benefit by getting an additional year at no charge.
There's just one catch…
This Deal EXPIRES Now
As far as I'm concerned, joining Gunslingers Trading Alliance is the best gift you could ever give to yourself.
It's your right as an American to profit from this corner of the market…
And to take advantage of these privileges while they still exist.
But here's the deal…
If you want access to the Starting Lineup Portfolio…
If you want to get the HUGE 64% discount off your membership…
If you want to receive an additional BONUS year at no charge…
If you want my 100% performance guarantee…
You MUST accept this offer now. Not tomorrow. Not next week. But right now.
Because once you click off this page, you may never see this deal again.
So let's get this show on the road.
Just complete the order form below – and you're in!
I only have 250 spots open today. So hurry.
Once you hit the submit button, it'll automatically reserve your spot – and guarantee your special discount pricing (and bonus year).
Then, I'll send you my full instructions for accessing your starting lineup portfolio.
See you soon,



Shah Gilani
Founder, Gunslingers Trading Alliance
July 2021
---