Five live trading rooms all in one.
Four premium bonuses – one you can't even buy.
Over nine hours of LIVE trading EVERY day.
A minimum of 38 trades per week – that's nearly 2,000 opportunities to make money every year.
It's simple.
It's elite.
Live Trading Alliance allows you to trade when you want and how you want.
For the first time ever, our best-of-the-best experts are giving all the tools, trades, education, and more LIVE and direct to you.
It's time to take your portfolio to the next level.
We built this for you. We built this for the success of all traders. It gets you as close as possible to what works every day.
On March 7, 2022, the Dow Jones Industrial Average fell by 179 points.
The S&P 500 fell by 34 points.
Technology and financial stocks were the worst performers – energy was the best.
Inflation was at a 40-year high, and oil prices sat at a sky-high $118 a barrel.
The top story of the day was a potential ban on Russian oil imports.
As the market crashed, investors everywhere were losing money…
But not us.
Our Live Trading Alliance experts saw this coming and positioned themselves to profit.
They had calls on energy stocks. They had puts on banks and tech names.
And they spent the day cashing out winning partial positions on recommendations…
But it only would've been possible had you been trading with multiple services in the same day.
Back on March 7, that wasn't feasible for most traders.
But that's not the case anymore.
The best traders know that when the markets are this volatile, you have to be able to pivot – often using multiple strategies – to make gains like…
Mark's 187% on FCX in nine days using an Asymmetric Trade…
Garrett's 54% on Invesco DB Commodity Index Tracking Fund (DBC) calls…
CJ's 160,114% on a $10 SOFI put in only 10 days…
Or when Kenny showed a potential VORB call hit $9.11 a share, he showed readers how to make $1,520 profit in just 60 minutes.
These examples are some of our best, but they barely scratch the surface of the moneymaking possibilities as our experts trade LIVE every day the market is open.
To take advantage of today's market opportunities – which one day may be playing stocks to the upside… the next day playing them to the downside…
You need a variety of approaches…
That means customized strategies, personalized to your own financial needs and goals, while still having the freedom to pick and choose what's right for you.
Sounds time consuming, right?
It can be.
Well, not anymore.
You asked, and we're here to deliver.
For the first time ever, we're sharing with you the opportunity to access ALL of the exact strategies we use daily to take advantage of the markets.
Every trade…
Every market condition…
Every strategy…
Every tool…
Every alert, and…
Every watchlist.
Every minute, hour, day, and week – all delivered when, where, and how you want.
This is Live Trading Alliance.
And as if access to every live moneymaking strategy we have wasn't enough, today we're including three premium bonuses that you cannot buy anywhere else.
We couldn't be more excited.
Our Live Trading Alliance experts have more than 100 years of experience between them across all sectors of the industry.
Our experts cover everything from day-trading and penny stocks to low-cost stocks and options to asymmetric trading, options spreads, and everything in between.
Using proprietary software, insider intelligence, Wall Street contacts, and an incredible wealth of experience and understanding of every imaginable market condition, they search out the opportunities no one else can.
One day, Garrett might tell you about a tiny small cap he thinks could triple in the next 90 days…
Or it could be a call option on an energy play – targeting a potential 1,000% gain in 30 days or less.
At the same time, Kenny's got his eye on the QQQ while CJ is making his own play on the QQQ and grabbing 185% in eight days…
But don't worry about Mark – he's telling dad jokes and bagging 106% on CCJ in under 40 days.
It's all in a day's work.
But not for you.
They could spend their time on the golf course or jetting to glamorous destinations.
But they're serious, passionate traders.
This is what they do for fun.
Not because they need to.
They are the driving force behind Money Morning LIVE and the reason we can bring you this exclusive Live Trading Alliance.
This is who they are…
CHRIS JOHNSON
Quantitative specialist Chris Johnson began this year showing members how to adjust their portfolios to the market at hand – releasing his first edition of the Bear Market Survival Guide.
And since January, he's recommended trades that made gains like 200% on RIG in 28 days, 168.9% on CAN in 7 days, 203% on SWN in 25 days, 107% on AAL in 9 days, and 104.8% on BAC in 6 days.
Chris filters out the noise, letting the technical indicators do the talking – helping to light the way forward while trading.
GARRETT BALDWIN
So far this year, momentum trader Garrett Baldwin has recommended trades to his World's Biggest Trade members that made 54% on DBC, 33% on SBLK, and 21% on TELL.
He identifies both short- and long-term trends based on momentum, money flow, and years of extensive experience as a financial analyst, economist, trader, and in corporate espionage.
The trading strategies used to take advantage of trends are flexible and straightforward – a combination of stock plays, buying and selling call and put options, as well as options spreads to maximize upside while reducing risk.
MARK SEBASTIAN
Every trade that volatility expert Mark Sebastian recommends to his Profit Revolution members is under $1… with the chance to profit 100% or more in 30 days or less.
And he's used his volatility trading strategy to make 129.6% on DVN in 12 days… turn a 96-cent option on WFC into a 106% return in 4 days… and make 187.5% on FCX in 9 days – from an 80-cent trade.
Mark uses a specialized volatility trading strategy to find options that he deems "too cheap" – and that's how he turns these low-risk trades into high returns.
KENNY GLICK
The Abraham of Assets. The Elijah of Earnings. The Viceroy of VWAP. The Maharajah of the Multiday. Kenny Glick has many names but is mostly known as The Warlock.
As a master of the institutional tool that is Volume-Weighted Average Price – or VWAP – Kenny has unlocked the heartbeat of the market.
To capitalize on swift, intraday moves in stocks, Kenny is your man. He's liquid and loving it.
They've made money.
They've lost money.
They've perfected the best way to play the market using their strategies.

And for the first time ever…
You're invited to become a Founding Member of Money Morning LIVE's…
Live Trading Alliance
This is our best of the best put together into an easy-to-access package that gives you what you want, when you want, how you want.
Let's break that down…
One Live Coaching Session per Week
24/7 Access to the Members-Only Trading Club
Access to All Penny Nation Trade Alerts
Penny Nation Weekly Watchlist
Penny Nation Mastery: 30-Day Training Series
TOP FIVE UNDER $5 Report
Up to Two New Options Trades per Week (Up to 104 ADDITIONAL TRADES PER YEAR!)
Foundations to Options Training Series
Two Top Options Recommendations Ready to Buy Right Now
LIVE Members-Only Trade the Close Sessions – Monday through Thursday
New Trading Opportunities at Nearly Every Live Session
24/7 Access to the Private Club Room
24/7 Access to the Live Night Trader Chat Community
The Bear Market Survival Guide and All Future Updates
LIVE Members-Only Trading Sessions – Monday through Friday
Profit Revolution 24/7 Chat Room
24/7 Access to the Tactical Trading Course
Daily Live Tactical Training with Trade Expert Coach Brian King
Exclusive Access to Mark's Proprietary Trading Software
The Profit Revolution Trade Journal
World's Biggest Trade Live Show
Weekly Intelligence Session
30-Day Stock Watchlist
World's Biggest Trade 24/7 Chat Room
Eyes-Only Market Intelligence Report
Market Intelligence Trading Course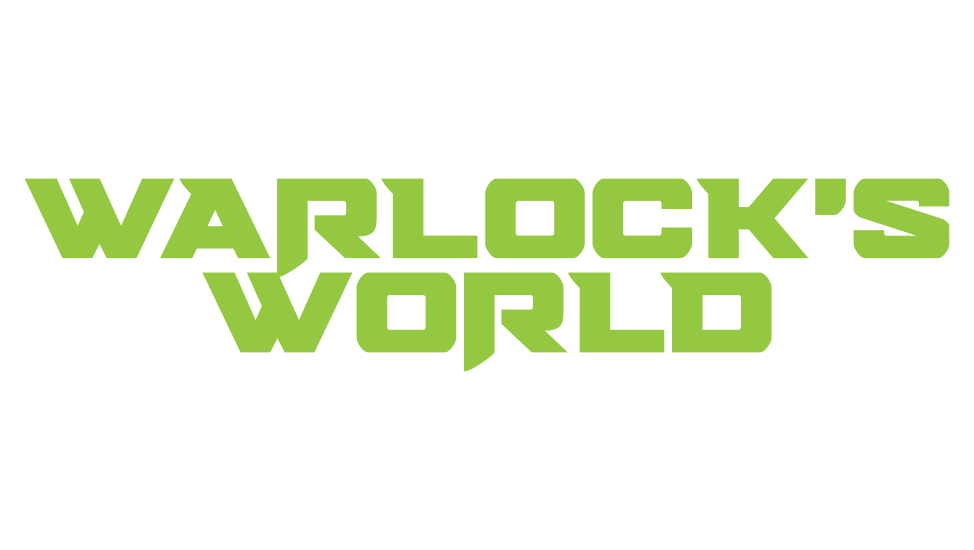 Live Trading and Training with Kenny
Daily Decode and Training with Bobby Eight
Foundations of Trading Course with Coach Brian King
Upgrade Your Charts and VWAP Training with Solid Jell-O
Proprietary Multiday VWAP Code
Warlock's Watchlist
30 Days to VWAP Mastery Training Course
Bonus Earnings Sessions for Lifetime Members
Between CJ, Mark, Garrett, and Kenny, you can expect…
Over 9 hours of LIVE trading EVERY day…
And a minimum of 38 trades per week.
That's more than 1,976 opportunities to make money EVERY year.
That's more than 2,000 hours of education, official and unofficial trade recommendations, takes on the market, and invaluable time with our training team.
PLUS, premium bonuses you can't buy anywhere.
VIP Concierge
Your personal Live Trading Alliance VIP Concierge team member.
That's right.
When you sign up to become part of our Live Trading Alliance, keep an eye on your emails.
One of our dedicated team of professionals will be reaching out to you to introduce themselves and pass on their personal contact details.
Remember…
Live Trading Alliance is about trading your way.
That means when you want, how you want, where you want.
You can reach out to your personal Concierge team member any time with questions regarding your subscription.
They're there for you.
Questions about the calendar?
Missed a livestream?
Not sure where to find your latest trade recommendations?
Call or email any time.
But the bonuses for our Live Trading Alliance members don't stop there…
Quarterly Round Table
Mark your calendars NOW.
Your first Quarterly Round Table LIVE, members-only event starts April 7 at 7 p.m. ET.
Play it like an expert.
Every quarter during the week before earnings season kicks off, join Mark, Kenny, CJ, and Garrett as they join forces to show you how they're making money in the next 90 days…
And how you can too.
Your Live Trading Alliance members-only Round Table appointments are already set:
Here's some of what our experts will be sharing only with Live Trading Alliance members:
Exclusive watchlists
Our traders combine forces to bring you a Live Trading Alliance-only watchlist you won't find anywhere else.
Open portfolio check
How are we doing this year? It's a green light-red light check-in.
Top trades of 2022
We'll review the top trades of the last 90 days and how our experts are looking to maximize the next 90 days.
Pick a stock
Put your tickers in the chat and get our experts' takes.
Q&A
Our experts will take your questions live and answer the most frequently asked ones.
That's access to some of the world's best trading experts for what is essentially a members-only group strategy session.
Imagine how your portfolio might be able to benefit from a round table of experts basically at your disposal
Live Trading Alliance Premier Suite
You'll get access to our premier suite designed exclusively for our Live Trading Alliance members only.
Here you'll find everything you need to get started and elevate your trading day:
Calendars…
Exclusive event invites…
Upcoming events…
Top trades…
Educational tools…
Portfolios, and…
The latest articles, reports, and information.
Miss a show? We've got you covered with replays.
The Live Trading Alliance gives you premier access to some of the world's best traders using cutting-edge technology to deliver real results…
In real time.
And for the first time, it's all packaged together in a VIP, members-only suite…
Specially designed for a community of like-minded people.
Don't let fear of a volatile market control you.
There's never been a better time to up your game or get involved.
It's time to trade your way.
Ready to take the next step?
What could you expect to pay for everything we've talked about here?
Chris Johnson's Penny Nation and Night Trader…
Mark Sebastian's Profit Revolution…
Garrett Baldwin's World's Biggest Trade…
Kenny Glick's Warlock's World…
More than 46 hours of LIVE trading every week…
At least 38 trades every week…
Watchlists…
Alerts…
Market updates…
Reports…
Backstage access to industry insiders, and…
Exclusive Roundtable Events.
Not to mention what you can't even buy…
Your personal Live Trading Alliance VIP Concierge team member…
And your personal seat at our pre-earnings, Quarterly Roundtable meetings.
What's a fair price for an all-encompassing Live Trading Alliance built specifically for YOU, our loyal traders looking to maximize profits in an ever-changing market?
$20,000? $80,000? $150,000?
We're not going to charge you what the Live Trading Alliance is actually worth.
And it's not for everyone.
We're releasing a limited number of Founding memberships for $9,995 exclusively to our Anniversary Event attendees.
Already trading with Chris, Kenny, Garrett, or Mark?
Don't worry.
We have you covered.
Call our Director of VIP Customer relations, Gabe Oropollo, and talk to him about upgrading your status:
Concierge Line: 877-287-1522.
If you're serious about trading and being part of an exclusive community…
BUILD AN ALLIANCE WITH US TODAY.
Call our concierge line on 877-287-1522 or fill out the form below.
Sincerely,
Live Trading Alliance Team