This Could Be the Greatest $5 You'll Ever Spend
It's an indisputable fact…
The biggest fortunes in history have come from technologies that create paradigm shifts.
If you'd invested early in Apple – you could've seen your money soar as much as 310,000%.
If you'd invested $500 in Amazon when it was first starting out – you would have netted a cool $568,620.
And with a $1,000 investment in Tesla – you'd be sitting on $204,000.
Now, I want to give you a behind-the-scenes look at the next paradigm-shifting events.
And it'll only cost you $5 (but we'll get into that a little later).
The first is a technology that's on the verge of disrupting every market center on Earth…
And ushering in $753 billion in new wealth
I'm talking about the Metaverse…
The Metaverse is projected to create hundreds of thousands – if not millions – of dollars for early investors.
And for investors who act now…
This market is projected to soar 1,602% in three years
The Metaverse is the next frontier of the internet. It might be hard to imagine now, but it's where people will live, work, shop, and socialize.
And it'll play a key role in EVERY industry. I'm talking about:
Reshaping the $175 billion gaming market…
Redirecting the $455 billion digital ad revenue market…
And disrupting the multitrillion-dollar leisure and travel sectors.
We're staring at an investment landscape unseen since the founding of the "old internet."
Already, there are more than 160 companies working to create hardware and software that will make the world "Metaverse-ready."
But not every development will be a winner. You have to be choosy about where you put your money.
I don't want you to miss out on this $753 billion movement – so I've put together an in-depth yet simple-to-understand report…
Inside, you'll discover the two stocks and one crypto that I believe have the upside to return 10X in just a few years
I'm calling it…
The 5G Aftershock Market Guide.
If you're interested in the Metaverse…
This guide will explain how it will change our day-to-day lives…
How it will completely transform the way every company conducts business…
And how to look for 10X profits over the next few years
Each opportunity is trading for less than $22 right now.
That means that even small investments, like $1,000…
Could give folks returns of $11,000 or more.
But as soon as Wall Street wakes up to the power of these stocks, I doubt they'll stay that cheap for long…
So if you want a shot at the biggest piece of the pie…
You'll have to act now.
Or…
I have another idea.
See, the Metaverse isn't the only area of the market I'm looking at right now…
In fact, it's just one of six.
That's because this is one of the most exciting times to be a tech investor.
Across five other investment opportunities, I'm projecting…
Almost $200 trillion in new wealth could soon be up for grabs
So before you put all your eggs in the Metaverse basket…
Let me show you the full range of "Investment Hubs" that could be at your disposal…
Investment Hub #1
The Quantum Hub!
Market Projection: $8 Trillion
Today's Opportunity: 500%–1,000% Winner in the Next 12 Months
The Metaverse and quantum computing go hand in hand.
While the Metaverse is poised to completely change how we interact with our computers…
Quantum computers will be the machines that power the Metaverse.
Quantum computers will fundamentally and permanently alter computing forever.
And at the center of this new quantum age is a small company that has created a powerful new device called the Infinity Chamber.
Bank of America thinks this little machine is, "going to be a revolution."
While Inc. Magazine calls it, "The most radical shift in the history of science."
Not only is their quantum computer 158 million times faster than the world's fastest supercomputer…
But it's also 16,000 times more powerful than their next-nearest quantum competitor.
To put that in perspective, we made it to the moon on slide rules and abacuses…
Quantum computing will be like the iPhone on steroids.
Google has already snapped up a massive $200 million stake in this tiny startup.
And there's no way IBM, Microsoft, and Amazon are going to let Google leave them in the dust.
And inside what I'm calling my "Quantum Infinity Hub," I'll provide all the resources you'll need to cash in – including…
How you can see a potential 500%–1,000% winner in the next 12 months…
And I go into more details inside my latest report…
The 100X Quantum Age: The Tiny Startup Launching a Revolution.
One down – four more hubs to go…
Investment Hub #2
The Crypto Hub!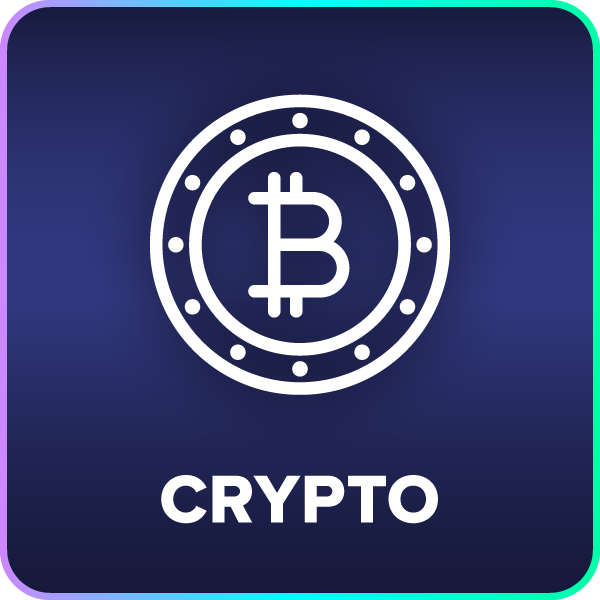 Market Projection: $100 Trillion
Today's Opportunity: 750% Potential Gain
Back in 2013, I recommended Bitcoin at $90.
In early 2021, it hit over $61,000.
That's a staggering 67,000% gain potential for folks who took my recommendation and held it for the duration.
That's enough to turn $10,000 into $6.7 million.
But Bitcoin is just one small piece of a much larger crypto puzzle.
Crypto – despite any momentary setback – will be the backbone of a new age of online commerce.
One former Goldman Sachs executive believes crypto could be a $100 trillion market.
So even if you missed out on Bitcoin the first time…
I've found the next crypto play that could be even more lucrative.
I believe it could give early investors the upside of 750% gains in the coming year
All the details are in my special investment briefing…
The High-Speed Crypto Sensation Ready to Move Billions.
But if crypto isn't your speed…
Investment Hub #3
The Power Hub!
Market Projection: $48 Trillion in New Investment
Today's Opportunity: 400-Fold Potential Revenue Surge
The world needs $48 trillion in new energy investments by 2050.
That's a fact…
And that gives us endless moneymaking opportunities in the power sector.
But for now, let me tell you about an opportunity I'm looking at. It's a company that uses artificial intelligence to maximize energy efficiency.
And I believe folks who move fast could have a shot at a potential 440-fold revenue surge in the coming year
Their software is so cutting edge that over 30 Fortune 500 companies – including Amazon, Walmart, and Facebook – are already using it.
All the details are in my special investment briefing…
The Maximum Power Titan: 440-Fold Revenue Surge on the Horizon.
Three down, two to go…
Investment Hub #4
The Digitization Hub!
Market Projection: $19.6 Trillion
Today's Opportunity: 4900% Potential Upside
Despite all the time we spend online, did you know that e-commerce only accounts for 14% of all retail sales?
It seems crazy considering all the time we spend online…
Especially once the Metaverse and quantum computing rise in popularity…
Which means we have a small window to plan and prepare for massive growth potential.
That's what the Digitization Hub is all about – to help you ride this rush online for a flood of big, fast wins.
To kick things off, I found an e-commerce company that ran $119 billion through its platform in a single year.
I wouldn't be surprised if this company has nearly 1,000-fold growth potential…
And for folks that move fast, I believe there is the potential for a 490% winner in the coming year
Everything you need to know is included in our special investment briefing…
The New Amazon Speeding toward a Trillion-Dollar Business.
Now, last but certainly not least…
Investment Hub #5
The Biotech Hub!
Market Projection: $8 Trillion per Year
Today's Opportunity: 660% Potential Gain
We've reached one of the most unique and profitable Investment Hubs…
The medical sector.
Right now, I'm seeing a bounty of highly lucrative plays coming down the pike.
In fact, I recently helped my readers close on a 284% gain in one month on a third of their position.
This next opportunity is already transforming the biotech space. The company's breakthrough mRNA technology helped Pfizer develop a COVID-19 vaccine.
And now, they're applying this mRNA to other diseases – including a revolutionary cancer vaccine.
Some experts are even saying this vaccine can "cure all disease."
So for my final report, I've put together an investment briefing just on this topic…
The Universal Vaccine.
Now, I want to share all of these reports with you…
And I have a special price in mind…
$5!
That's right.
I want to offer you 30 days of my premier Nova-X Report with 24/7 access to my five proprietary Investment Hubs for only $5
That's one month of all my research and trade recommendations – for half a sawbuck.
Why am I doing this?
Because like me, you've seen the future…
You know we're on the precipice of something huge – something monumental…
And this is your chance to be right in the middle of the biggest tech investment opportunities ever.
It's your guide to fast-breaking technology developments
Nova-X Report is unlike any research service on the planet.
In fact, it's more like getting six unique services for the price of one.
Not only will you be enjoying a full-immersion experience in the six hottest tech sectors on the planet…
But you'll have access to early-stage picks – any one of which I believe has the upside of 50%… 100%… 500%… even 1,000% or more
You'll get to watch my every move, follow my every step, and get my rationale behind each play as I recommend it to you.
Plus you'll get to ask me your questions directly.
And again, here's the best part…
When I ran this offer by industry experts, they all agreed the value of a Nova-X Report membership could easily exceed $5,000 a year.
But if you act right now…
You can get one month for less than 0.001% of that value
Just look at all this stuff you'll have access to for a month…
24/7 access to all five Investment Hubs:
The Quantum Infinity Hub
The Crypto Hub
The Power Hub
The Digitization Hub
The Biotech Hub
Instant access to all five special investment briefings:
The 100X Quantum Age: The Tiny Startup Launching a Revolution
The High-Speed Crypto Sensation Ready to Move Billions
The New Amazon Speeding toward a Trillion-Dollar Business
The Maximum Power Titan: 440-Fold Revenue Surge on the Horizon
The Universal Vaccine
All the perks that come with these services, including:
Daily Action Alerts including video recommendations, Profit Alerts, watchlist notifications, and so much more!
Nova-X Online Forum!
Nova-X Hotline!
Nova-X Annual Summit!
Plus all the details you need for conquering the Metaverse.
It's all yours for $5
Take the next 30 days:
Go through all the training…
Get all the research…
Jump on the weekly LIVE calls…
Get all the alerts…
Take action on all the recommendations…
And if you're not 100% satisfied with anything about the Nova-X Report, we'll promptly refund your $5.
No questions asked.
This is how confident I am that you're going to love the experience.
If you want to get all the answers you need about winning the $753 billion Metaverse market…
Then join me on the inside now, and I promise to make it the most thrilling wealth-building experience of your life.
I'll be there with you every step of the way, showing you how to set up each play for maximum profits.
Take your first step toward building your fortune, securing your financial destiny, and living your own version of the American Dream.
It'll only cost you $5 to get started.
Just fill out the short form below.
See you inside,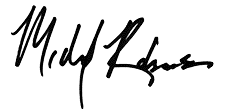 Michael Robinson
Director of Technology and Venture Capital Research,
Nova-X Report
January 2022