Hey folks, Tom Gentile here.
Thanks for watching my video.
I know how hard it can be to carve out time for yourself during the day.
But you made the commitment to give yourself a leg up in this wild market.
And it couldn't have come at a better time...
While the financial networks are understandably focused on multiple crises – like inflation and the ongoing conflict overseas …
We've still got earnings coming out, which could send an already volatile market into overdrive.
And the one I'm watching the most is on Micron Technology, Inc. (Nasdaq: MU) on March 29.
In fact, with all of the noise around this stock in the past few months alone, I believe we're looking at the biggest surge event of the year.
And I want to show you the right way to trade it for massive upside potential – before it even happens.
This is one of my absolute favorite ways to trade right now because it not only helps you navigate this market – it helps you profit.
But that's not all…
I recruited my team of former NASA and Raytheon engineers to develop the ultimate volatility-crushing tech.
It's called BRUTUS.
It's a groundbreaking, A.I.-powered platform that me and my team of mastermind scientists created to predict exactly when these surges will occur, how big they could be, and when they will end…
Not only has BRUTUS shown it can spot these tradeable surges IN ADVANCE…
But it can generate detailed trades designed to play these surges for triple-digit gains.
And it thrives on the type of chaos we're seeing in the market right now.
Back on March 7, I sent my readers a private briefing on an upcoming surge I'd been watching for weeks on tesla-rival Rivian Automotive (Nasdaq: RIVN), including detailed instructions for when to get in and get out for a chance at fast gains.
Less than 24 hours later, I sent an alert to take profits – before the surge even hit the market.
And that's just one of a long string of wins my members have scored so far this year…
Like Tim Jacobs, from Brookefield, WI, took a 350% profit in under a week…
Or Martin Simpson, from Monticello, AR, who made 134% in just 11 days…
And Ravi Karter, from Bangalore, KA, who took a double in just three days and has been making regular income from trading.
Of course, no strategy is perfect, and not all trades will turn out this well – some will only break even and some might lose money.
But this is hands-down, the single best way to make money in this market right now.
In fact…
If you had been a part of this tight-knit trading family since Jan 1. and invested in every tradeable surge I recommended, you could have more than QUADRUPLED your account – including losses.
And we're not done yet – not even close…
Because the next surge is coming March 29 – this time on one of the largest semi-conductors in the world.
So here's what you need to do to claim your share of this epic windfall.
Unleash your very first Surge Strike!
My team and I have evaluated the data and prepared a detailed trade – your very first Surge Strike – giving what I believe has the potential at a quick, explosive win.
The moment you secure your Operation Surge Strike subscription, a classified email will hit your inbox with everything you need to make your first play.
Then…
Launch the Surge Strike Elite Video Training Series!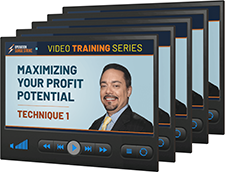 I created the Operation Surge Strike Elite Video Training Series for members who want to transform their Operation Surge Strike experience into a professional growth opportunity of the highest order.
In this series, I'll show you the only five tactics you need to know in order to carry out these quick, deliberate strikes for maximum profit potential.
These are short videos that you can watch in about 20 minutes. Personally, I recommend watching them back to back during your first week as an Operation Surge Strike member. This will you kick your "trading brain" into overdrive – and get you ready for the next surge event.
Now, I have to mention… this Video Series is for members only and is not for sale under any circumstances.
You'll understand why before you get 30 seconds into the first video.
Next…
Prepare to act on two Surge Strike Briefings per week!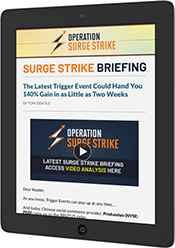 You've seen how fast the action can be. And the second it's time to act, I'll send you a complete Surge Strike Briefing. These briefings will contain everything you need to know to trade the surge, including:
What's behind the upcoming Trigger Event and how intensely we expect the speculative money to rush in…
When we expect the surge to happen…
How big we expect the surge to be…
Exactly when we expect the surge to end, AND…
The projected Surge Trajectory for the entire trade.
You'll even get detailed, easy-to-follow trading instructions including the Entry Date, Exit Date, and Projected Gain in every briefing.
With all this knowledge in hand, you will know exactly how to take advantage of the potential behind each Surge Strike for maximum upside.
Now, in an average week I'll send you two new Surge Strike trades. That's more than 100 recommendations per year.
But as I explained earlier, we're not in average times – anything but. And that means you could be getting up to five new trades – maybe even more.

That's why want to act quickly.
And once you've initiated your first Surge Strike, there are a couple additional steps I want you to take in order to amplify your Operation Surge Strike experience to a higher level. Here we go…
STEP 1

Optimize your trades with Surge Strike Text Alerts!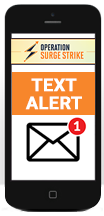 Listen, I know you've got a life and can't be chained to a desk all day. And the beauty is: You don't have to be. As an Operation Surge Strike member, you get complimentary access to my Surge Strike Text Alerts.
My team and I will diligently monitor each and every Surge Strike. When a new trade opportunity is at hand, we will text you. Then, we'll keep an eye on the trade for you. And when it's time to cash out, you'll receive a Text Alert. That way, you can set it and forget it.
You just click the link I'll text you and follow my easy, step-by-step instructions to get your trade done. It couldn't be easier!
And because I want my Operation Surge Strike members to hit the ground running…
STEP 2

Step into the Surge Strike Arena!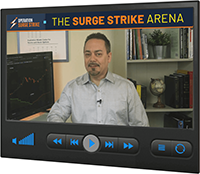 As a member, you're going to get at least two Surge Strike opportunities every week with the potential to hand you the kinds of gains you've seen today.
But I want to do more than grow your bank account. I want you to grow as a trader.
That's why I've created the Surge Strike Arena where me and my team will go live for a full debrief on new trades, open positions, and upcoming surges that my proprietary software, BRUTUS, has isolated.
Think of it as a training ground where you and other members can ask questions, hone your skills, chat with fellow members, and elevate your game.
There you have it – your Surge Strike Marching Orders. Follow these simple steps, and I believe you are going to thrive as a member!
And it all starts right now with your very first Surge Strike recommendation.
It's locked, loaded, and ready to go.
Of course, your first Surge Strike is only the beginning.
You're going to see at least 100 Surge Strike plays over the next 12 months, each with the potential to deliver big, fast wins.
Now, you're probably wondering how much all this is going to cost…
Because when you look at everything people get, we are talking about unprecedented value…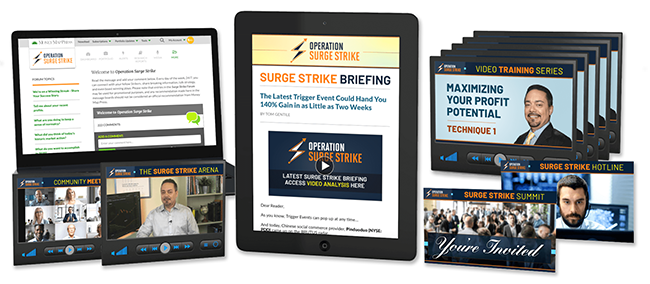 Your First Surge Strike Recommendation:
Already locked, loaded, and ready to go.
Surge Strike Briefings:
With over 100 recommendations in the next 12 months.
Surge Strike Elite Video Training Series:
To get you off to a fast start trading these incredible surges.
Surge Strike Forum:
Weekly live trading sessions to analyze our positions and break down strategies.
Surge Strike Forum:
Interact with other Surge Strike members, share stories, and celebrate your wins.
The Surge Strike Annual Summit:
Gather with your fellow subscribers in person.
Surge Strike Hotline:
Ask my team any questions you have.
OFFER EXPIRES MARCH 23 @ 11:59 PM ET
Retail: $5,000
Last Week's Price: $2,200
This Week's Limited-Time Sale Price
In fact, I'm offering you the opportunity to become an Operation Surge Strike member for a mere $1,799.
That's a staggering 64% OFF the retail price of $5,000.
And the moment you say "YES," you'll have immediate access to your very first Surge Strike trade!
And so you can feel absolutely comfortable in trying Operation Surge Strike, let me give you my ironclad Money-Back Guarantee.
Your Money-Back Guarantee!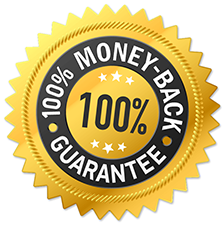 Go ahead and give Operation Surge Strike a try. Lock in your membership and your $3,201 cash savings.
If market conditions change and I am unable to deliver you an average of two new trading opportunities per week, just contact my team for a full refund.
That's right – I guarantee more than 100 Surge Strike trades over the next 12 months, each with the potential to show you between 50% and 650% in a few weeks or you can receive your money back. No questions asked.
But you have to act now.
With that kind of 100% Money-Back Guarantee in place – plus all the extraordinary benefits and opportunities you'll get as an Operation Surge Strike member…
So secure your Operation Surge Strike membership now. The moment you do, your very first Surge Strike will be sent to you immediately.
I can't wait to see you – this is going to be fun.
Good trading,
Tom Gentile
Founder, Operation Surge Strike
February 2022