Hi, I'm Tom Gentile, America's top pattern trader.
Not long ago, I recruited a team of NASA computer engineers to help me build a powerful AI system that can identify highly profitable surges in earnings stocks.
The system, I call Brutus, miraculously sorts through 10,000 publicly traded stocks...
Then, through the process of elimination, it narrows the list down to 4,000... then 1,000... then 100... and finally all the way to the 5 absolute best moneymaking moves to make each week.
Brutus has been a godsend - spitting out winning trades all year ...including 6 out of 7 winners this month alone.
But it's never uncovered an opportunity as big as the one it's showing me right now.
You see, normally the signals for top trades are spread over numerous sectors.
Yet my most recent signal batch revealed a HUGE anomaly...
I'm talking about not one... not two... not three... but FOUR potential triple digit winners – all based on late summer earnings in the... semi-conductor sector. Yes, silicon chips. Why?
Well, maybe you recall the bipartisan CHIPS law that passed August 9.
Turns out this law is flooding the U.S. semi-conductor industry with cash. $283 billion to be exact.
Now, obviously it's too early for that money to be included in a company's balance sheet for third quarter earnings.
Instead, my system has made a remarkable discovery.
It's pinpointed almost to a T what stocks it believes the "smart money" -- I'm talking about the big Wall Street firms – are betting on (or against) to ultimately benefit from the $283 billion windfall ...
I'm talking about a very clear early warning signal that specific tech stocks are going to surge up or down in a big way.
When I saw the numbers, I got so excited. I knew I had to alert you right away.
While most folks are whistling away the last days of summer on vacation, this is your chance to capture some major rapid-fire profits.
Make no mistake: the big players on Wall Street are not laying low at the beach. They're on the phone wheeling and dealing, pushing big noney wherever they think they can make a mint right now before third quarter bonuses are calculated. Their millions of dollars at stake. And they know this new CHIPS bill gives them an opportunity to set up big bets on the biggest winners – and losers in this new $280 billion tech race.
All that action is creating massive volatility in specific stocks – and my Brutus system has identified exactly where the action is targeted – and where the biggest price surges will be.
Listen, you can't get this kind of intelligence from the Wall Street Journal or Bloomberg.
In fact, Brutus is the only system I know of in the world designed to specifically find these "shadow surges."
Best of all...
I'm releasing these plays to folks beginning August 30.
Mark my words, anyone who joins me will have the chance to make the biggest windfalls of their life...
All before Labor day!
Here's how it's going to work. Beginning on Tuesday August 30, I'm going to hand deliver on a silver platter detailed trades designed to play these surges for potential triple-digit gains.
I'm going to tell you:
Exactly when to get in…
Exactly when to get out…
Exactly how big the surge volume will be…
Exactly what percentage return we can anticipate…
It's going to be a shot at the biggest, fastest gains of the year. I'm talking about cashing out with a potential 250% or more within 11 days.
How can I be so sure?
Because BRUTUS thrives on finding HUGE SURGES based on earnings volatility. These surges can lead to massive gains no matter if the markets are trading up, down or sideways.
Take, for example, what happened April 21.
While the Dow collapsed over 900 points – marking the single worst daily drop since October 2020…
I sent out an urgent briefing to lock in a 250% gain on PayPal, thanks to a volatility surge BRUTUS had identified two weeks prior.
And my readers couldn't wait to share how they did…
Like Sam Benton from Sedona, AZ, who turned a $2,423 initial investment into $8,557…
And Dennis Johnson from Longboat Key, FL, who turned $1,800 into over $5,000.
Then there's Val, from Phoenix, AZ, who recently posted in our 24/7 online trader's network about a 27% gain:
And that's just one of a long string of wins some of my happiest members have scored so far this year…
Is Brutus perfect? Of course not. Some trades only break even, and some might lose money.
But it's been hands down the single-best way to make money in this market right now.
In fact…while investors have lost a fortune in 2022... my tight-knit trading family has had a chance to make a fortune with 46 triple and digit winners this year!
Including...
84% on ADBE in 18 days
91% on SE in 4 days
100% on F in 8 days
76% on UAL in 5 days
70% on TTWO in 7 days
115% on BX in 11 days
126% on UBER in 4 days
100 on GPN in 8 days
86% on SE in 1 day
90% on BABA in 5 days
90% on BMBL in 6 days
100% on ADSK in 7 days
102% on U in 21 days
179% on DIS in 22 days
(Click to view full screen)
But we're not done yet – not even close…
Because these upcoming Shadow Surges have a chance to be faster and bigger than anything we've seen all year...
And the first surge is coming .
This is why – for the first time ever…
I'm offering you the chance to get these Shadow Surges for a never-before-offered low price…
Up to today, it would have cost you at least $2,200 for a year's subscription to my Operation Surge Strike service.
But to make sure NOBODY misses this opportunity – I'm going to let you secure membership for only $149.
It's the lowest price I've ever offered. I simply refuse to let price get in the way of you missing the opportunity to profit on all 4 Shadow Surges
Let me be clear: Just $149 gets you access to everything you need to make big profits from this unique situation.
That's all it costs to get in on all 4 Shadow Surges... that could generate 100X the cost of the subscription.
Remember
I'm releasing the first Shadow Surge on
!
So time is of the essence.
To get your share of this epic windfall, it's critical you act now.
As soon as you secure your subscription below, I'll email you a detailed, step-by-step OPERATION SURGE STRIKE ALERT BRIEFING, designed to take you by the hand show you how to make these moves with the biggest potential profit.
The Alert will tell you:
What's behind the upcoming Trigger Event and how intensely we expect the speculative money to rush in…
When we expect the surge to happen…
How big we expect the surge to be…
Exactly when we expect the surge to end, and…
The projected Surge Trajectory for the entire trade.
You'll even get detailed, easy-to-follow trading instructions including the Entry Date, Exit Date, and Projected Gain.
All you'll have to do is follow my instructions.
And this Shadow Surge opportunity is only the beginning.
Once you become a member of Operation Surge Strike you will get BRAND NEW surge opportunities to make double and triple digit gains – ALL YEAR LONG. In fact...
Prepare to Act on Two Surge Strike
Alert Briefings per Week
You've seen how fast the action can be.
91% on SE in only 4 days...100% on F in only 8 days... 100% on ADSK in only 7 days... 100% on GPN in only 8 days... Heck, our 126% profit on UBER took only 4 days... and our 86% profit on SE took place OVERNIGHT.
The second it's time to act, I'll send you a complete Surge Strike Alert Briefing.
These briefings contain everything you need to know about how to trade each surge identified by Brutus, my proprietary system, including:
Detailed instructions on your Entry Date, Exit Date and Projected Gain. With all this knowledge in hand, you will know exactly how to take advantage of the potential behind each Surge Strike for maximum potential upside.
Now, in an average week I'll send you two new Surge Strike trades. That's more than 25 recommendations in the next three months.
But as I explained earlier, we're not in average times – anything but...
I also want to make sure you hit the ground running. So as soon as you secure your $149 membership to Operation Surge Strike you'll receive my full library of video tools that will help you trade like a pro.
I'm talking about...
The Surge Strike Elite Video Training Series
I created the Operation Surge Strike Elite Video Training Series for members who want to transform their Operation Surge Strike experience into a professional growth opportunity of the highest order.
In this series, I'll show you the five tactics you need to know in order to carry out these quick, deliberate strikes for maximum profit potential.
These are short videos that you can watch in about 20 minutes.
Personally, I recommend watching them back to back during your first week as an Operation Surge Strike member. This will kick your "trading brain" into overdrive – and get you ready for the next surge event on .
Now, I have to mention – this video series is for members only and is not for sale under any circumstances.
You'll understand why before you get 30 seconds into the first video.
And once you've initiated your first Surge Strike, there are a few additional steps I want you to take in order to amplify your Operation Surge Strike experience to a higher level.
Here we go...
STEP 1:
Optimize Your Trades with Surge Strike Text Alerts
Listen, I know you've got a life and can't be chained to a desk all day. And the beauty is: You don't have to be. As an Operation Surge Strike member, you get complimentary access to my Surge Strike Text Alerts.
My team and I will diligently monitor each and every Surge Strike. When a new trade opportunity is at hand, we will text you. Then, we'll keep an eye on the trade for you. And when it's time to cash out, you'll receive a Text Alert. That way, you can set it and forget it.
You just click the link I'll text you and follow my easy, step-by-step instructions to get your trade done. It couldn't be easier!
And because I want my Operation Surge Strike members to hit the ground running…
STEP 2:
Step into the Surge Strike Live Arena
As a member, you're going to get at least two Surge Strike opportunities every week with the potential to hand you the kinds of gains you've seen today.
But I want to do more than grow your bank account. I want you to grow as a trader.
That's why I've created the Surge Strike Arena where my team and I will go live weekly for a full debrief on new trades, open positions, and upcoming surges that my proprietary software, BRUTUS, has isolated.
Think of it as a training ground where you and other members can ask questions, hone your skills, chat with fellow members, and elevate your game.
There you have it – your Surge Strike Marching Orders. Follow these simple steps, and I believe you are going to thrive as a member!
And it all starts right now with our eyes on our first Surge Strike date…
Of course, your first Surge Strike is only the beginning.
You're going to see at least 25 Surge Strike plays over the next three months, each with the potential to deliver big, fast wins.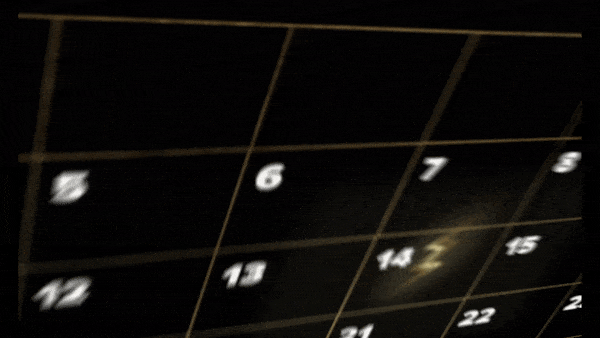 But time is of the essence.
When you act right now, you'll secure…